EMILIE KLEIN
Art Teacher – SWITZERLAND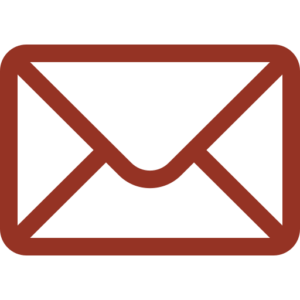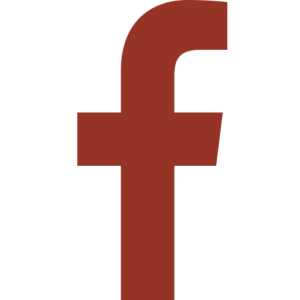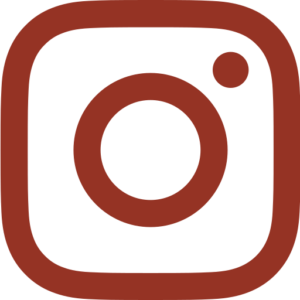 Emelie Klein grew up in British Columbia, isolated from the normal civilization. As a child, Art had been the only entertainment. She created her own little world with her rich imagination and meditative attention to details. 
She naturally led an artistic education, got her degree from the University of Victoria in Canada and straight away facilitated various artistic works. She encouraged her secondary students and organized art and cultural exchanges among schools in various countries. 
Emelie's childhood imaginations are still within her; at work and in her daily life. She is now living in Switzerland and the golden sunsets behind the alps inspired her. Motivated to bring the Swiss mountains setting and wildlife into her home and to yours!
"The mountain is the place that drew me, a place of solace. The only place seemingly unaffected by the ongoing health crisis."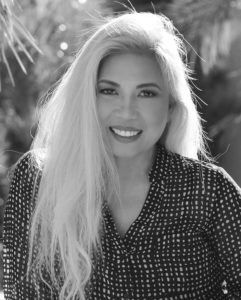 JOY DELA CRUZ
Born in 1965 – Artist/Gallerist – ARIZONA, USA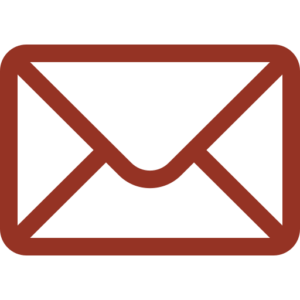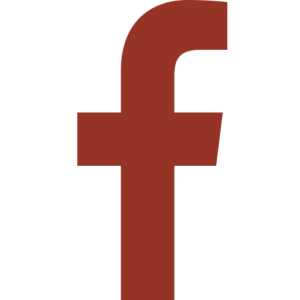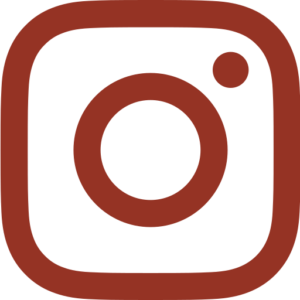 Joy Dela Cruz, a Bachelor's Degree in Fine Arts major in Advertising and then studied Psychology in Arizona. She was lured into the animation industry for years and worked with famous directors and applied her skills to numerous well-known  production companies such as Disney, Fox Animation Studios, Universal Studios and Warner Brothers. She displayed her paintings in numerous galleries in Arizona. In 2000,  she finally opened her own; JoyArt Gallery, with her uniquely luminous style paintings.
Patience and faith are the 2 vital virtues in all her creations. You can feel her passion  for every brushstroke and mixture of color she rendered into her art.
"My art is a total expression of my inner self, spiritual freedom and a source of healing. The reason for my humble journey as an artist leads me to God, uplifting my soul and hoping to uplift others."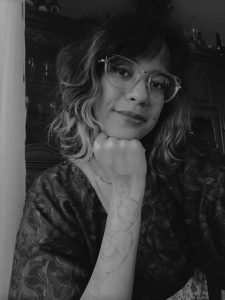 LAËTITIA MONNIER
Born in 1997 – Graphic Designer/Illustrator – FRANCE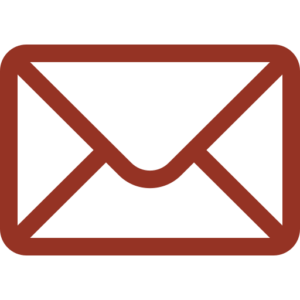 laetitia.monnier@hotmail.fr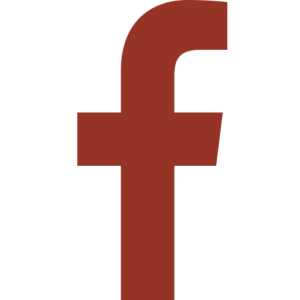 Luminatie Art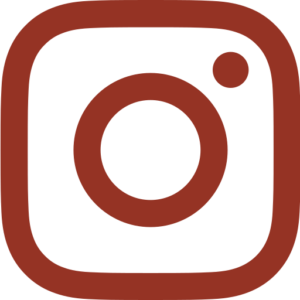 luminatie_art
Laëtitia Monnier, graphic designer and illustrator from France. She went to a video game school where she learned about programming and game design.   She does mostly digital drawings due to her work and background. A self-taught artist in terms of watercolor, acrylic and other more basic and classic support in painting but focussing on improving her skills. 
Laëtitia loves to play with colors and experiment textures and effects. She moves her style from her surrealist landscapes, Beksinski, William Turner and Stephen King's novels to more matured, lighter mood and colorful artworks.
From our "20×20" as her first International Art Exhibition, Luminate (her artist name) has a bright light ahead.
"I was painting melancholia and sadness. They are beautiful emotions that we can't ignore and we should embrace them. Happiness can only be  appreciated once we experience sadness."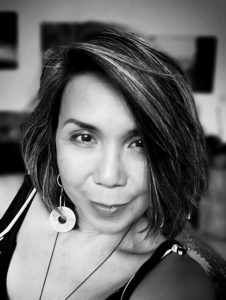 MARGO CALDERERO - LE LAIN
Born in 1965 – Artist/Conservator – FRANCE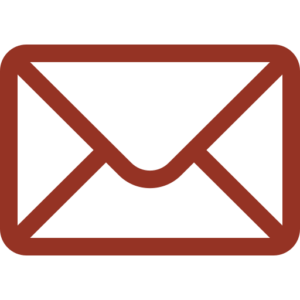 margo.c.lelain@gmail.com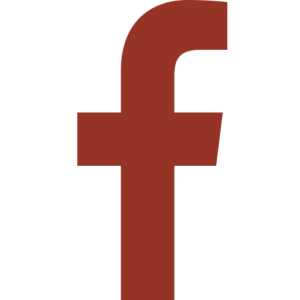 Margo Calderero-Le Lain Art & Design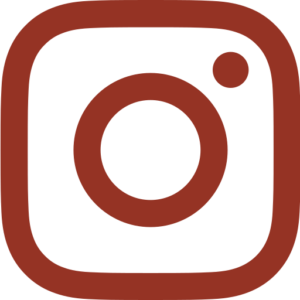 margo.c.lelain_art
Margo Calderero-Le Lain was born and raised in the Philippines. With her talent in various art forms, she has developed an incredible expertise in various works: painting, jewelry, fashion design, sculpture and culinary art.
French culture and traditions authenticated her individuality when she moved to France in 1994.
His travels and experiences characterize his style without forgetting his origin. Margo lets her artwork tell her own tale via her senses: the sensations of the atmosphere, the exotic smells, the nibbling tastes, the assortment of colors and the unique vibes that attach themselves to her skin.
All of these thoughts are quite alluring and invite viewers of his art to peruse his creations.
For Margo "Art is not art if you don't make it and share it with your heart".
"I let my emotions lead me… let my energy take its course. I combine different media and materials… whatever is needed to achieve the vision of my art. I let myself get lost in search of perfection and, in the end, stumble over perfect imperfection."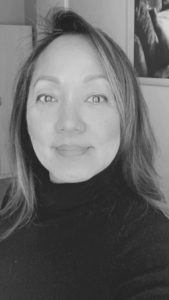 MICA KERKDIJK
Born in 1964 – Travel Designer – NETHERLANDS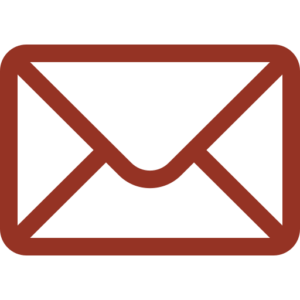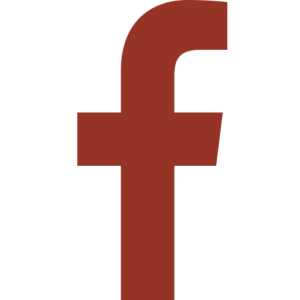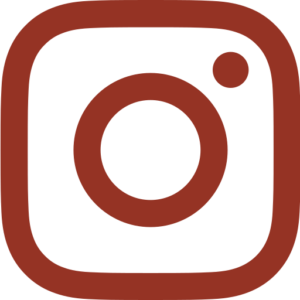 Mica Kerkdijk graduated with a Bachelor's Degree in Fine Arts but after graduation she traveled to Europe and switched over to the exciting world of travel. Art and travel make a great combination.
After decades doing travel and doodling on scraps of paper during her trips, her sister convinced her to do more art and joined "Her Majesty" International Women's Art Exhibit in Rome. Followed by Atelier Montez' Be**part also in Rome and ACCES' 20×20 in France. 
Mica continues to experiment and learn from her fellow artists. "There is also much to learn through art journaling," she says with a giggle. And maybe one day, she'll be able to put together an illustrated book on her travel stories
"I would like to think that my art provides a release of happy emotions in bright and playful faces, floral and nature themes. Life doesn't always have to be serious. There's always time to play… let's express our feelings and paint!"  
Quimet was born in Cebu City and raised in Manila to a loving Spanish/Filipino family.
An unfortunate event happened when he was a fine arts student. He got out of school and ended up doing his art in the kitchen. Cooking has become his passion, using the plate as a canvas, his fruits and vegetables as a kitchen knife. He is inspired by his daily life and tries different forms.
It cuts different varieties of colored paper into different shapes and sizes. Quimet creates unique psychedelic abstract works revealing his artistic talent.
"I created a recipe for my art, using a craft knife instead of my usual kitchen knife, cutting and shaping colored papers instead of the usual fruits and vegetables. The board served as a plate for the final dish. I finally found a new flavor, art married my life."  
Reen Sanderse a self made woman and has been working as a professional artist since 1990. She specializes in different techniques; drawing/painting, design, photography,  digital art, mixed media and copywriting. Together with her photographer husband, Robert van Rijn, they have their own art gallery,  'Kunstkabinet d'Oude Winkel in Oostburg. They worked side by side  at the  Gallery Van Rijn, Hillegom from 2001-2011.
Reen Sanderse was the initiator and organizer of big events, took part in several art projects and worked together with many artists worldwide until now. Member of GAP international, Leading Art Iran and an honourable associate of Bangiya Kala Kendra, Mumbai, India to name a few.
In 2020 she found a new way to express herself: playing with photography, digital art, light effects and drawing. She creates wonderful mixed media artworks and showed it in our last  "20×20 In the Cage of Lockdowns" Exhibition.
"In 2020 I found a new way to express myself; playing with photography, digital art, light effects and drawing."
Rissa Calica a Filipina artist, art writer, and art entrepreneur. Besides graduating Cum Laude with a Bachelor's Degree in Fine Arts at the University of Santo Tomas, she completed a diploma course at the Art Institute in London Certificate Course in Art Therapy and Renaissance Life Therapies. Due to her branding agency's demands, she only started painting in 2017 and has joined different international art exhibitions since then. Her artworks are in private collections around the globe. 
Rissa's artwork sprinkles sunshine. Just like the Chinese meaning of her name "Ri," which means "sprinkle" and "sa," meaning "sunshine," her art is just like a ray of sunshine, and her sweet smile will remind you that you are sunshine too.
"If my art can put a sparkle in your eye, a smile on your face, a tingle in your heart, and wings to your feet, then I have done my work as an artist.
If my art can enlighten, enliven, or embolden…able to lift, shift and awaken…then I have made my contribution to humanity.!"