Our story
ACCES – Art & Cross-Cultural Exchange Society started and was officially created in October 2020; since, it's been my long time dream – to combine doing what I love and helping those in need. 
In 2005, the Ninong & Ninang Association was established by my family in the Philippines with the help of my friends in France. Through community outreach, volunteer work and fundraising activities, we have been supporting and sending needy children in Mauban (my hometown) to school. Sharing our blessings with others is an integral part of our culture and upbringing. 
Through ACCES, the intent is to broaden our outreach programs to all those in need. We do believe that ART is a great tool to do great things, a UNIVERSAL way of connecting with each other, regardless of our belief, our skin color, our social status, our age, our language and our nationality. 
With the support of our family and friends, ACCES adheres to a common goal and fundamental principles of solidarity, respect, openness, mutual support, fraternity and charity. We believe that art & cultural exchanges can lead to a more peaceful society. We are convinced that collaboration and partnership between countries and various organizations can only lead to a good relationship among artists around the globe. 
Art is our way of expression, revealing who we are and what we are … 
The key to ACCES our dreams!
Margo Calderero – Le Lain
A.C.C.E.S. Founder-President 

Our goals & objectives
We support educational and cultural interactions to initiate diverse international partnerships and collaborations. 
We organize and facilitate diverse artistic and cultural events to strengthen and encourage the ties between different international artists and organizations.
We dedicate our energy to promote artists and artworks to a global audience. By focusing on the artworks and showcasing them around the world, we allow other art aficionados and collectors alike to explore different artistic styles, discover the artists behind the artworks and embrace different cultures. 
We adhere to a common goal and fundamental principles of solidarity, respect, openness, mutual support, fraternity and charity.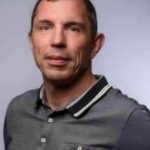 Jean Claude Le Lain, co-founder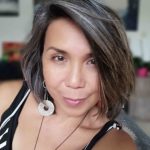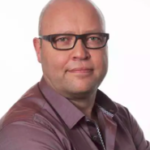 Thierry Moyon, co-founder
Anna Guia Verano – Christophe Palud – Eric Nguyen Phuc – Gio Franco Alfuente – Janezka Moreno – Marie Paule Mahé – Marina Tual – Marlo Calderero – Marou Moreno
Michelle Masangkay – Nanz Cruz – Nathalie Palud – Nathan Le Lain – Ralson Jay Babilonia
Do you want to know more about us, our values ?
Did any of our art pieces speak to you? Is there something you'd like to dive into? Please drop us a line and we would be glad to assist you in the best way we can.
Donation
 If you share our values and you want to support us in our action, you can help us with a donation.