"ONE" – Bel-air Castle, Le Pertre, FRANCE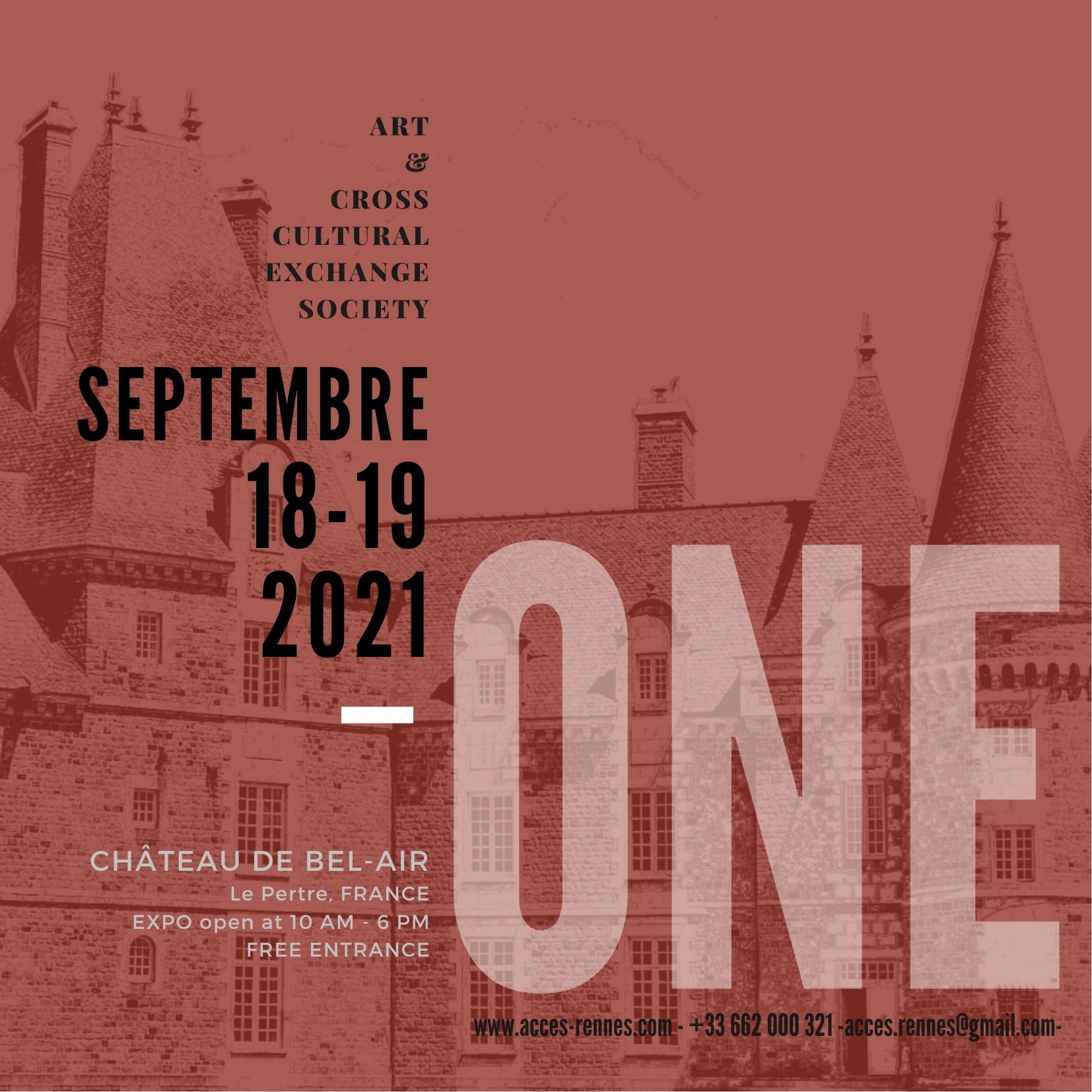 ACCES  first year anniversary Exhibition, entitled "ONE" at the Château de Bel-Air, in Le Pertre. It is the occasion to launch the WEBSITE and present our Resident Artists  and the Guest Artist. We will  present all the 3 Reaching-out Programs that we have done since October 2020. Upcoming Artistic and Cultural-Exchange projects in 2022 will be unveiled. 
Strictly by invitation and reservation. 
Sanitary Pass Obligatory.
20×20 "In the cage of Lockdowns" – Vitré, FRANCE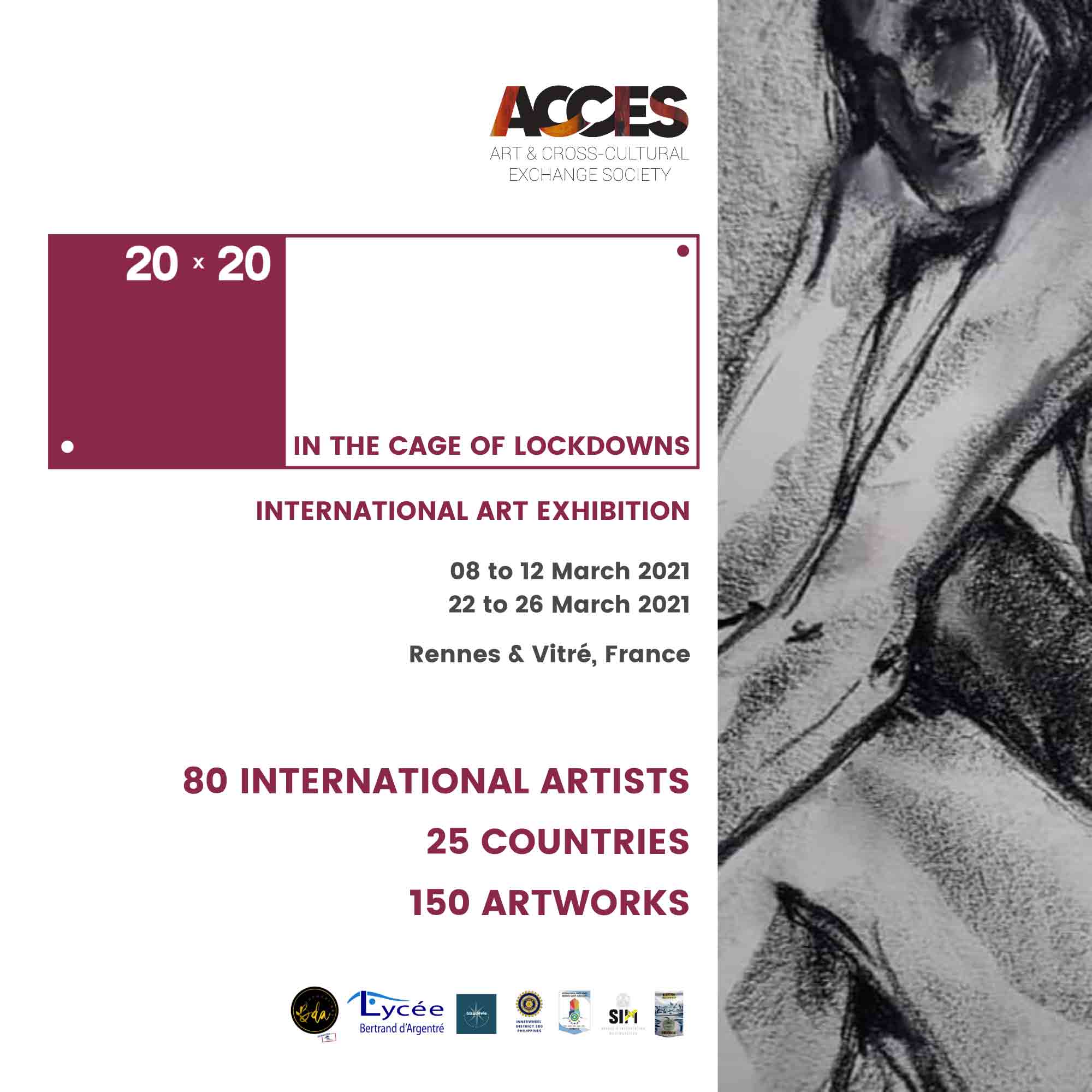 20×20 "In the cage of Lockdowns" – Rennes, FRANCE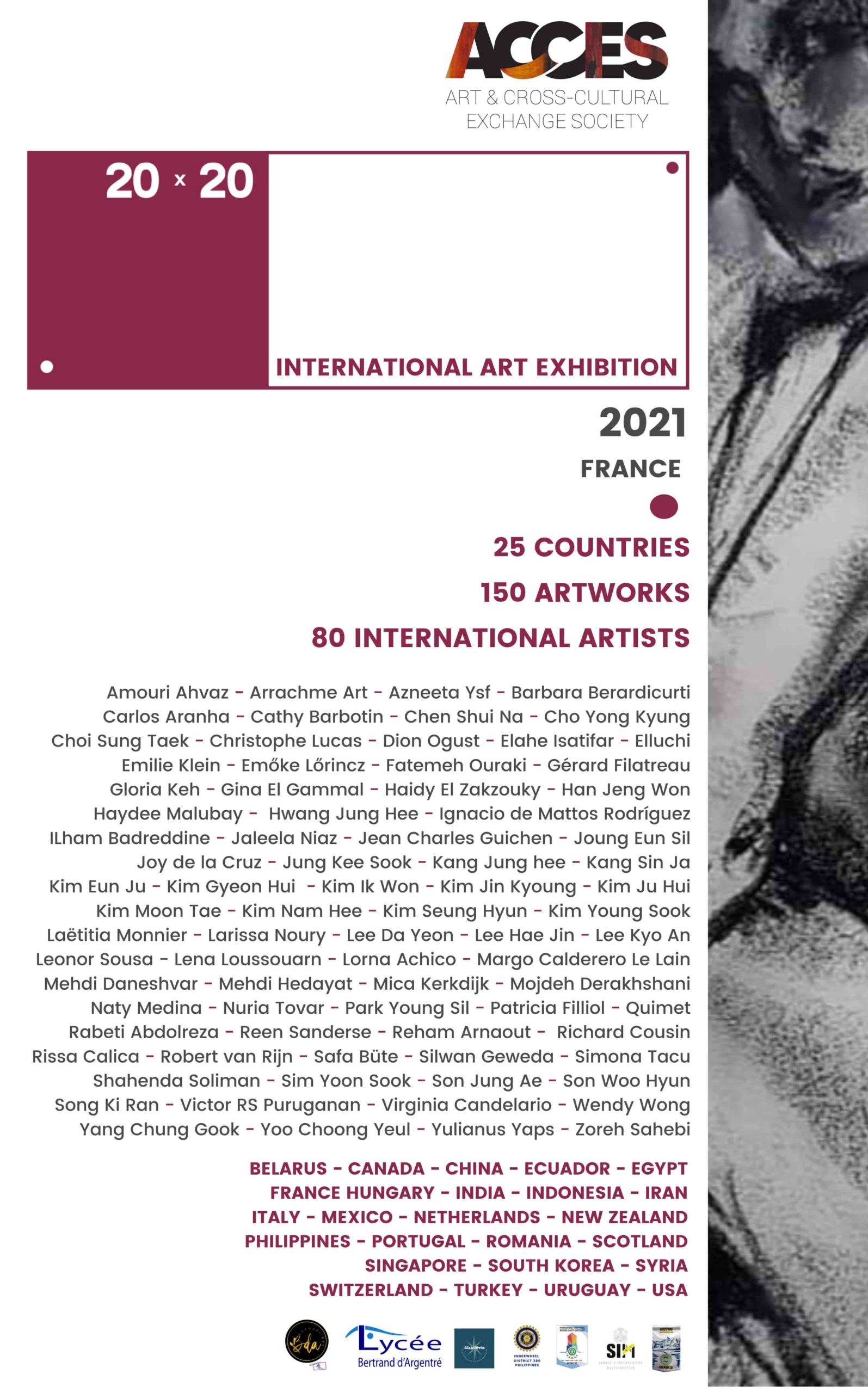 International Contemporary Art Forum https://www.worldart-forum.com/ January 16 to 19, 2022  JW Marriott hotel Mirage City, Ring Rd, Second New Cairo, Cairo Governorate  11757 EGYPT WAF PROPOSAL (link)
You can find all the details on the Facebook's event. (link)